OPERATOR INTERFACES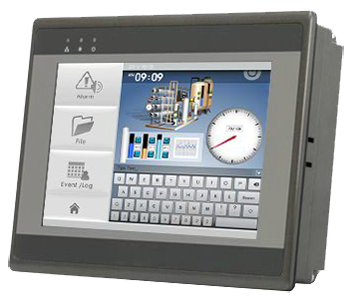 KEP's new Professional eMT3000 Series HMI Displays feature expanded temperature ranges and are built into a rugged aluminum housing that meets NEMA 4X/IP66 specifications. The new packaging protects them from dirt, debris and liquids.

The MMI8000 SeriesGraphic Display Panels with Touchscreen are available in a wide variety of sizes to fit your needs. Choose from compact 4.3", 5.6", 7.0", 8.0", 10.4", 12.1" and 15" displays.

Message centers with 2 or 4 line displays & operator interfaces with data access anduser programmable function keys.

SMIC CABLES - SMART INTERFACE CABLES
Please call us at (877) 268-3700 for all cables and accessories.

The S12 display accepts full parallel BCD or multiplexed inputs.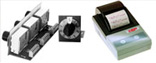 BCD Thumbwheel & Rotary Switches and Handheld Printer.

Input Accessories: Choose from a wide selection of Trackballs and Keyboards.